Okami - is an open-world metroidvania with pretty interesting gameplay features. This game has come a long way, starting it from the Sony PlayStation2, hitting the spotlights on the Nintendo Wii, has been in sight at the rest of the console and now you can enjoy it on the PC in high resolution and unlocked frame-rate.
This game is a kind of Japanese folklore fairy tale where you are playing the role of the wolf Amaterasu - the goddess of the sun and the mother of all living things.
Main visual style feature is that game looks like a canvas painted with ink and watercolors and the main gameplay feature is that in any moment you can interact with this canvas by painting over it with wolf's tail dipped into ink.
There is no need to look for a hardcore in this game, since it has an exceptionally meditative purpose. The world here, though open, but at the same time feels cozy and handmade, and a lot of micro-activities make it come to life under your paws.
The game has an equally entertaining, but even more unknown successor called Okamiden for the Nintendo DS portable console which I also highly recommend you to play.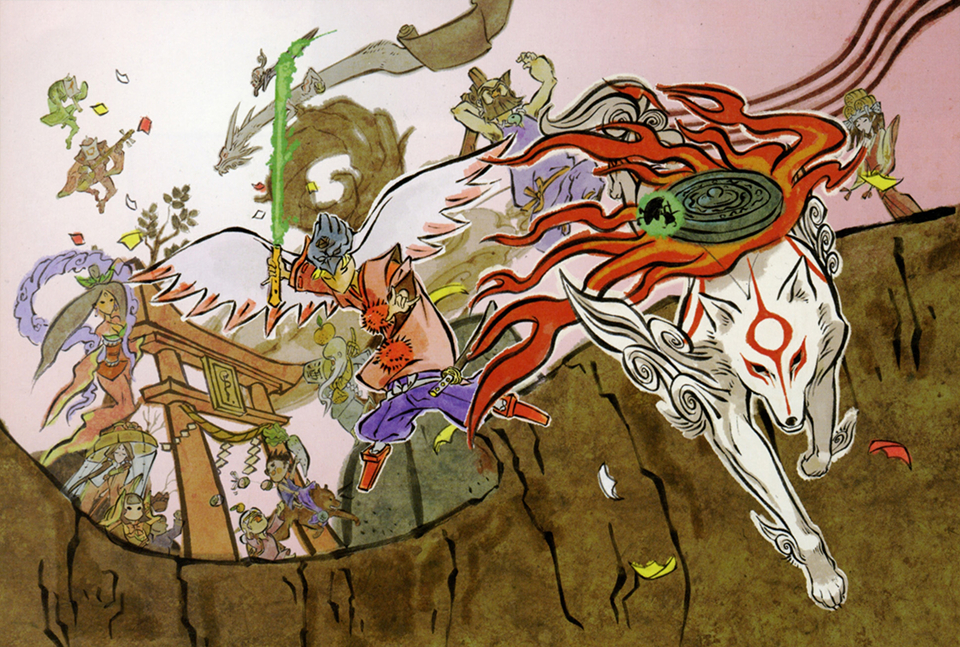 Created by TennojiM
All rights reserved
© 2021